2001-2005
In the new millennium «Factor» actively explored new lines of activity. Printing house «Factor-Druk» added modern equipment to its technical base – web offset press NewsLine S30. The newspaper production process is fully automated and meets the growing requirements of the printing. Leading regional publishers becоme our clients. By 2004, the base of installed equipment is expanding and a production line for hardcover books is installed. «Factor-Druk» launched its own chalk-coated paper products under the brand name «Helfer Office».
The portfolio of brands of the publishing house «Factor» is replenished with new editions: the newspapers «Private Business» («Собственное Дело»), «Accountant's Weekly» («Бухгалтерская неделя»), «The Accountant» («Бухгалтер») journal, which becomes a powerful impetus to the development of the publishing direction of the company. In 2003 the next stage of publishing business began with new fiction and children's literature publishers «Pelican», which later became a separate enterprise under the same trade mark.
Auditing activity of the company reached a new quality level. In cooperation with the German firm Rodl & Partner auditing firm «Factor-Audit» set up a new enterprise «Factor-Rodl-Audit».
«Factor-Press» continued to expand its presence on the territory of Ukraine, being the leader among the subscription agencies. By 2005, subscription and courier delivery services became available to the clients in 18 regional centers of the country.
«Factor» developed a unique loyalty programme for its clients – a long-term campaign "Choose a present", which allowed company clients to accumulate bonuses in exchange for presents. In the first months of campaign sales figures increased by half.
In 2003 «Factor» organized a special event "Viva Accountant!", the first in Ukraine festive event for the accounting and finance employees. The festival became an annual event. In 2006, it received the status of the regional event, inviting accountants from all over Ukraine.
In 2003 new aspect of the «Factor» trade activity led to the opening of the business accessories and exclusive gifts shop «Yes» («ДА»).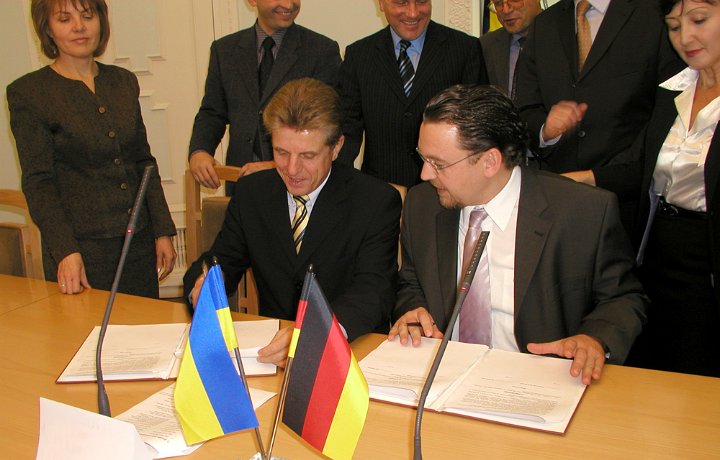 The signing of the Treaty establishing the «Factor Rodl Audit»